Jaguar Westside works tirelessly to provide locals around Cleveland, Parma, and Garfield Heights with quality automotive care and enjoyable customer service. One of the specific ways we try to cater to your unique needs is with our parts center. This auto parts center makes it easy for us to install or replace any piece that your vehicle may need.
Our auto parts center is really just the beginning-our entire service center is loaded with unique ways to help your vehicle run at peak performance. After you read about our auto parts center, contact us to order your parts!
Auto Parts Department
The meticulously designed pieces that work together to form a Jaguar vehicle are part of what give this brand immense character and distinct presence on the open road. If a scenario occurs in which one of these pieces is worn down or needs to be replaced for any reason, our parts department is the first place you'll want to go.
We understand the exact pieces that your vehicle needs, and we have them in stock right now, ready to be installed in your Jaguar model at any time. If we happen to not have a particular part in stock, we'll be happy to order it for you and install it upon arrival.
Jaguar Tire Source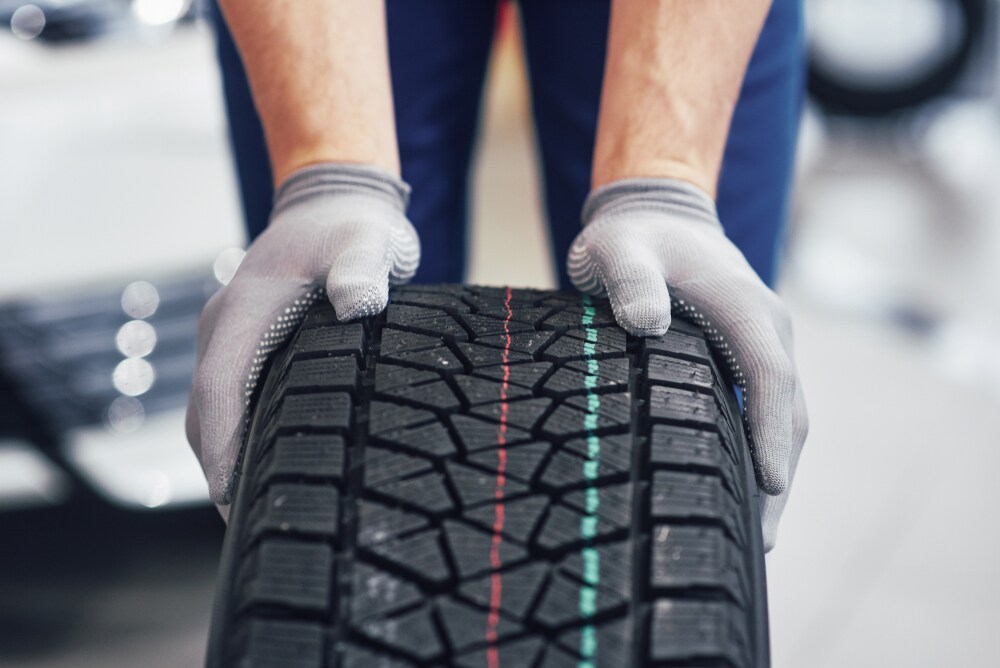 There are many important pieces that go into the making of your Jaguar model, which is why we've devoted an entire department just to the tires. Here, you can get a pair of tires that fit your vehicle just right.
Like our auto parts center, our tires are designed with your specific Jaguar model in mind. This makes it even easier to carve up winding backroads, or make sharp-cornered turns around city streets. As the seasons begin to change, you can stop in and outfit your car with all-performance tires, winter tires, summer tires, and everything in between.
Our available brand list is fairly lengthy, with a few notable inclusions like Pirelli, Continental, Hankook, Michelin, and Dunlop. If you want to have your tires rotated to avoid excessive wear and tear, we'll also be happy to do that for you at our on-site facility.
Auto Part Specials & Discounts
In an effort to get you the best value possible, our auto parts center has a continually rotating list of specials and discounts that you can view at any time.
These discounts may help you save on a new set of tires, or may provide you with a low-cost tire rotation during your next visit. Our service center as a whole works to make your visits convenient and enjoyable in every way. For example, scheduling an appointment is as simple as giving us a call or marking down a time using our online scheduler tool!
Check out Our Auto Parts Center Today
Quality automotive care is the best way to ensure your Jaguar car is performing like the luxury vehicle it is. Stop in to the parts center here at Jaguar Westside if you need any automotive care for your travels around Cleveland, Parma, and Garfield Heights.