Ways to Support America's Heroes, Veterans, & Active Military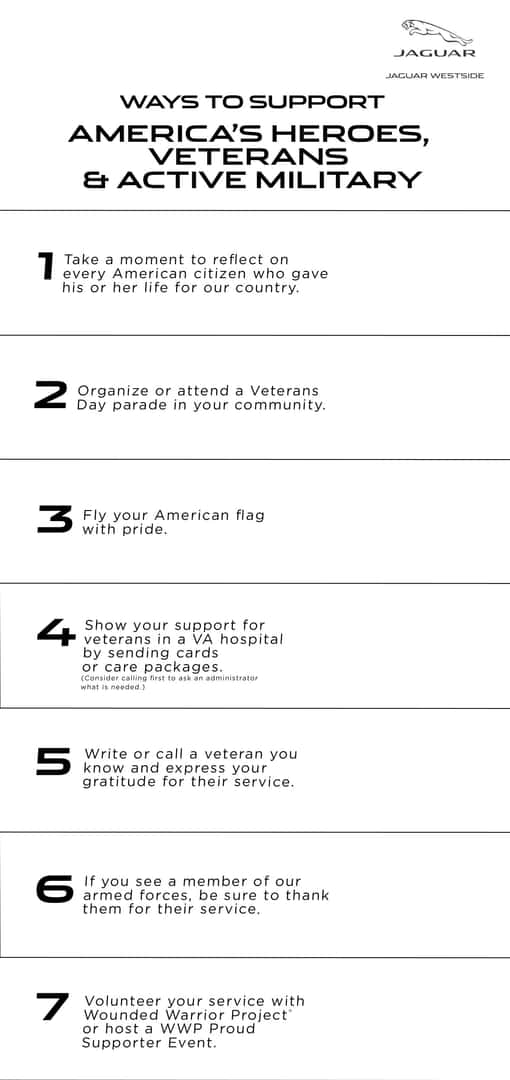 The Montrose Auto Group is dedicated to serving the community, and that's especially true when it comes to the veterans, first responders, and active military who live in Fairlawn, Akron, and Cleveland, OH, areas.
Are you looking for ways to support America's heroes? There's so much you can do in your daily life and lots of ways to volunteer!
How Can You Support America's Heroes Every Day?
Whether it's on the front lawn or over your porch, one of the easiest ways to show your support for veterans and active military is to fly your American flag with pride. Remember to keep it well-illuminated if flown at night and to take it down in inclement weather.
If you see a first responder or service member while you're out and about, thank them for their service. It only takes a moment, and it's one of the most impactful ways to show your support.
Do you know a veteran or active service member? You should give them a call. Thank them for their service, ask them how they're doing, and offer your support directly. A small gesture such as this means the world to America's heroes.
Get Involved & Volunteer
VA hospitals are always in need of dedicated volunteers. You can give your time, money, or send a care package. The Louis Stokes Cleveland VA Medical Center is one of many local hospitals that depend on the goodwill of caring community members just like you.
If you're planning on putting together a care package, give the hospital a call and see what they need. The most common requests include:
Hygiene products
Magazines
Coffee and cookies
Spa items, like nail files
DVDs & DVD players
Socks and non-skid slippers
The Wounded Warrior Project® helps wounded military members and soldiers returning home. They offer tons of ways for you to get involved and show your support.
The Carry Forward® 5k is a fun and engaging way to empower the warriors in our community. You can run or walk while carrying a flag, a military backpack, or even another person!
Memorial Day & Veterans Day
There are a lot of fun and exciting ways to show your support on these holidays, and it's especially important to reflect on military service during these times. Think about the impact that these heroes have had on your life and take a moment to remember those who selflessly gave their lives on the front lines.
You can visit a local cemetery for a wreath-laying ceremony that honors the fallen and their families. There are live performances of Taps and ceremonial gun volleys at many of these events.
There are plenty of parades on these holidays. You can watch as pipes and drums, marching bands, and color guard teams march past. You may also see some police cars and special-response vehicles. Cheer them on as a thank you and wave your American flag in support!
Support America's Heroes
There are so many great ways to support America's heroes, veterans, and active military. You'll find lots of ways to get involved here in Fairlawn, Akron, Cleveland, and the surrounding Ohio communities.
You may even see our team from the Montrose Auto Group at local events, so be sure to stop by and say hello! Contact us to learn more about the ways you can give back to the heroes in your life.