If you're asking yourself, "where can I get an oil change near me?" Jaguar Westside has your answer. Every day, the factory-trained and -certified technicians at our on-site service center help Cleveland, Parma, and Garfield Heights area drivers obtain this service that's crucial to the health and performance of their cars.
Explore the links on this page for more in-depth information about why it's so important to keep up with your vehicle's oil change intervals or keep reading for brief answers to our most frequently asked questions.
How Long Does an Oil Change Take?
What Is the Purpose of Motor Oil?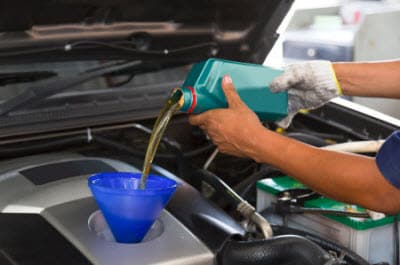 Motor oil serves two major functions: lubrication and temperature regulation. During regular operation, many small parts within your engine move past each other rapidly. Oil coats these parts and keeps them moving smoothly. Without clean oil, they could rub against each other and cause harmful friction.
Your engine also produces a lot of heat, and the viscous properties of motor oil help dissipate that heat, helping to keep your engine cool and prevent costly, or even irreparable, seal and gasket damage.
Why Do We Need to Have Oil Changes?
It's important to change your oil regularly because, over time, it gets dirty. As oil moves throughout your engine, it begins to pick up debris. When it does, it becomes denser, less lubricating, and slower moving. In short, it becomes less effective at performing its job.
You may also notice performance changes when driving a vehicle with dirty oil, like slower acceleration and more frequent fill-ups. Oil changes allow us to drain out the dirty oil and refill the reservoir with fresh stuff.
How Do I Know I Need an Oil Change?
The easiest way to know if you need an oil change is to keep a close eye on your odometer. It's generally recommended that you make your way to a Jaguar service center for an oil change every 7,500 miles. You should never go more than one year between oil changes.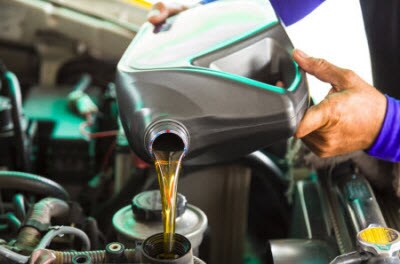 If you're overdue, you may notice signs from your car, like the previously mentioned performance changes. You may also notice:
A knocking sound in the engine
Dark-colored oil
An oil smell in the cabin
While these are helpful signs to look for, it's best to be diligent about your car's service needs and receive an oil change before you get to this point because there may already be damage to your engine.
Schedule Service Today
If you want to learn more about motor oil, we invite you to explore the links on this page. Cleveland, Parma, and Garfield Heights area drivers who are due for an oil change can use our online portal to make a service appointment with Jaguar Westside today! Contact us now!