2021 Jaguar F-PACE vs BMW X5

An SUV that effortlessly combines high-powered performance with a sense of luxury inside and out doesn't come around every day. At Jaguar Westside, however, we've got two in mind that can confidently upgrade your rides around Cleveland, Parma, and Garfield Heights, OH: the 2021 Jaguar F-PACE and BMW X5.
To help you decide which of these remarkable luxury SUVs is best for you, our team has created this 2021 Jaguar F-PACE vs. BMW X5 comparison. Check it out below and contact us if you have any questions along the way!
F-PACE vs X5: Performance & Efficiency
Both the 2021 Jaguar F-PACE and BMW X5 are SUVs after all. In some capacity, elegant, yet powerful performance is expected. With these two in particular, it's certainly delivered.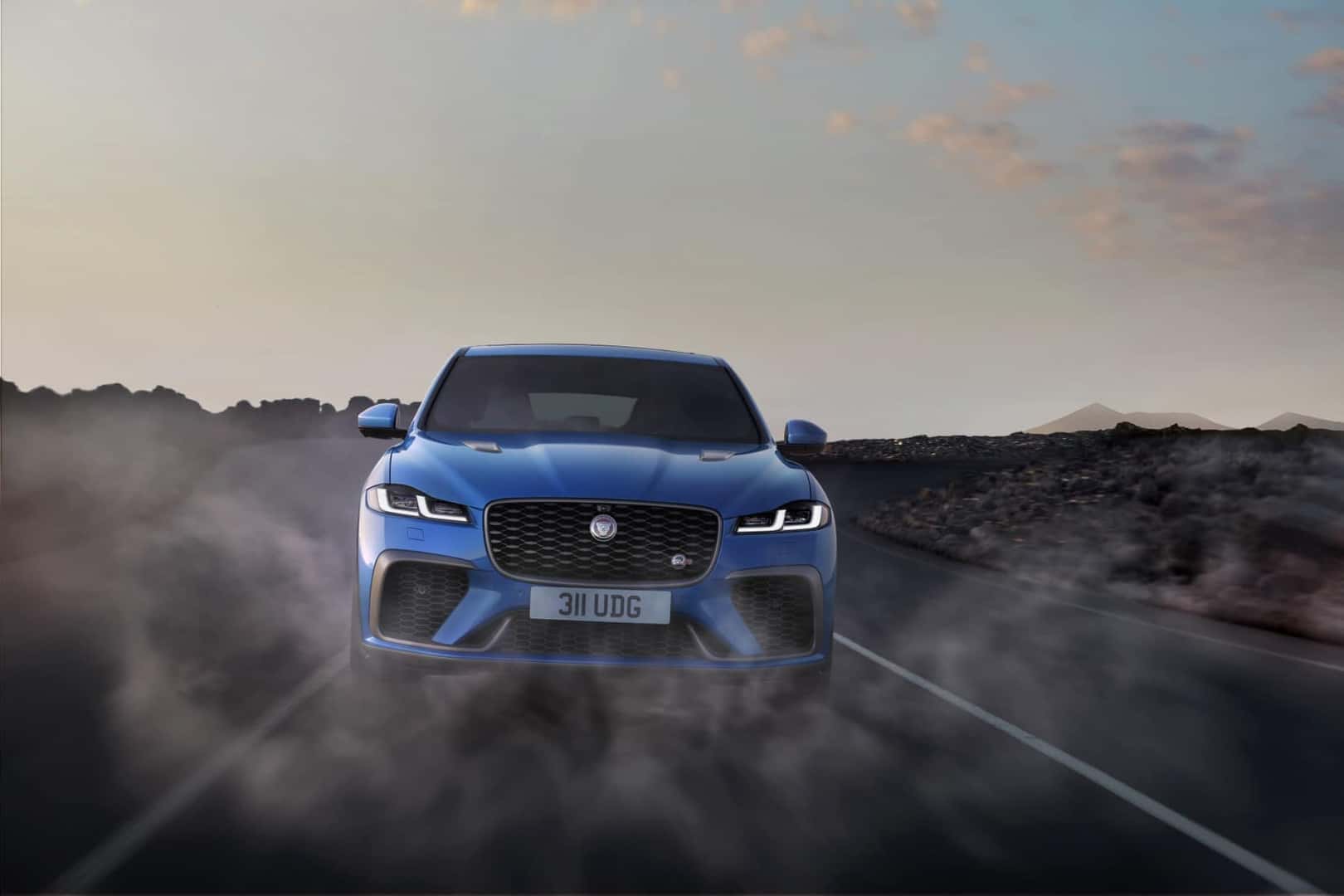 No matter the model you choose, you can look forward to several engine options across multiple trim levels. From their standard to most premium trims, the power on display continues to increase.
For example, the Jaguar F-PACE starts with a standard 2.0L P250 engine that churns out 246 horsepower. That's certainly more than enough, but if you upgrade to the 3.0L P340 I6 engine of the F-PACE S, it'll be 335 horsepower providing the power. You can even go above and beyond with the F-PACE SVR 5.0L P550 I8 engine, which is bound to turn heads with up to 550 horsepower.
Even with all that power, you likely still want an efficient ride in your SUV. Of these two SUVs, you'll find the best efficiency in the standard Jaguar F-PACE model. With an EPA-estimated 22 city/27 highway MPG, the F-PACE easily takes the advantage over the BMW X5 and its EPA-estimated 21 city/26 highway MPG.*
F-PACE vs X5: Interior & Infotainment Technology
Inside, both the 2021 Jaguar F-PACE and BMW X5 are equipped with cabins that exude luxury. Each is elegantly designed to keep you and your passengers comfortable, loaded with convenient, intelligent features.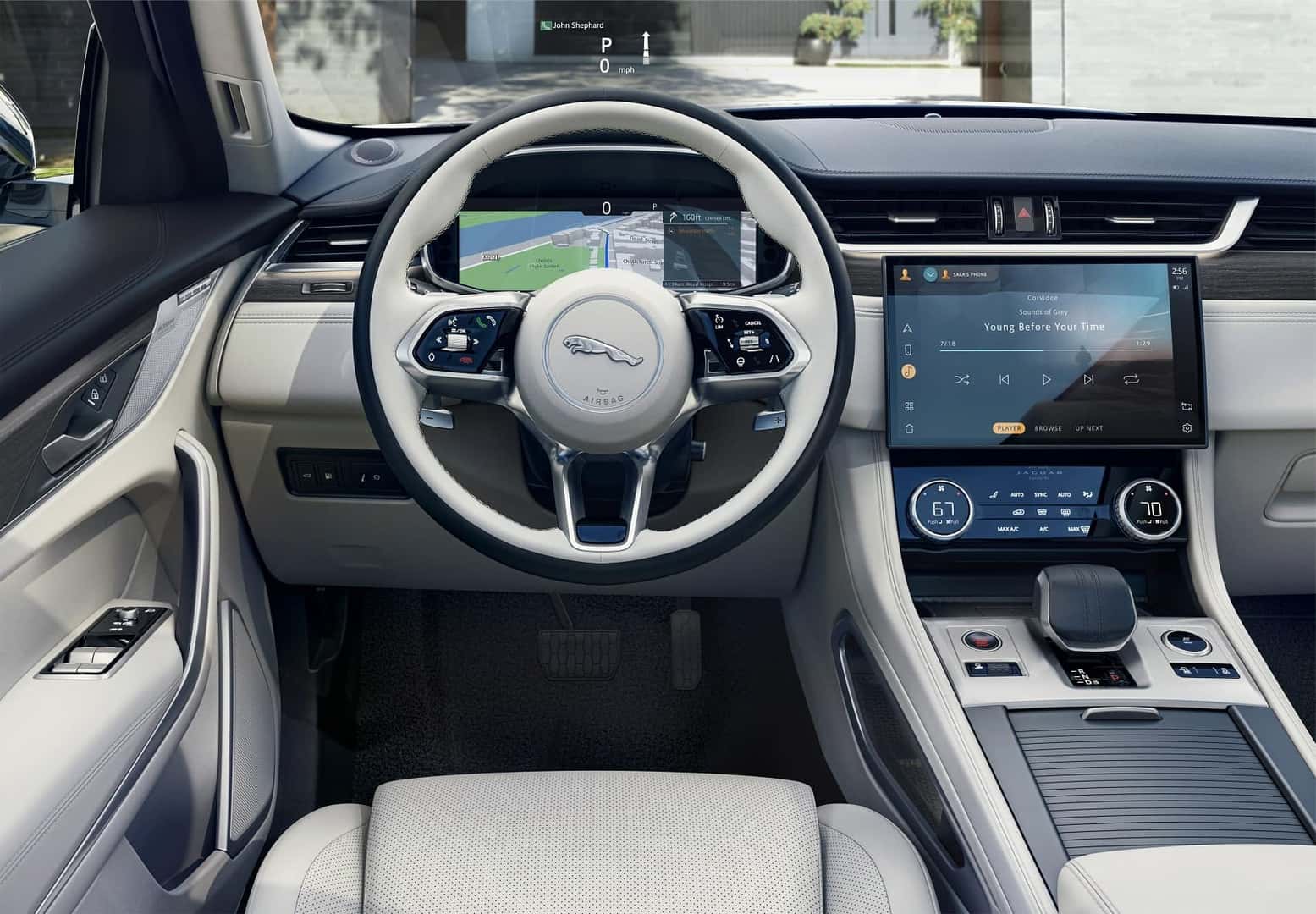 Some of those include :
Leather appointed seats
Keyless entry
Power adjustable front seats
Along with those, the two SUVs actually share a fair amount of infotainment technology to keep everyone connected. That includes smartphone integration systems like Apple CarPlay® and Android Auto™ as well as integrated navigation systems.
With all that in mind, however, the 2021 Jaguar F-PACE does come with its own set of unique connectivity features, like:
Wireless Charging
Available Head-up Display
Available Rear Entertainment System
Active Road Noise Cancellation
Infotainment and connectivity aren't the only areas in which the technology of these two SUVs shine.
Learn More About the F-Pace Interior!
F-PACE vs X5: Intuitive Standard Safety
Technology also plays a major role in the standard safety of both the 2021 Jaguar F-PACE and BMW X5.
The two both come with plenty of standard, built-in safety, like advanced air bag systems, but the technological boost comes in the form of their driver assistance systems.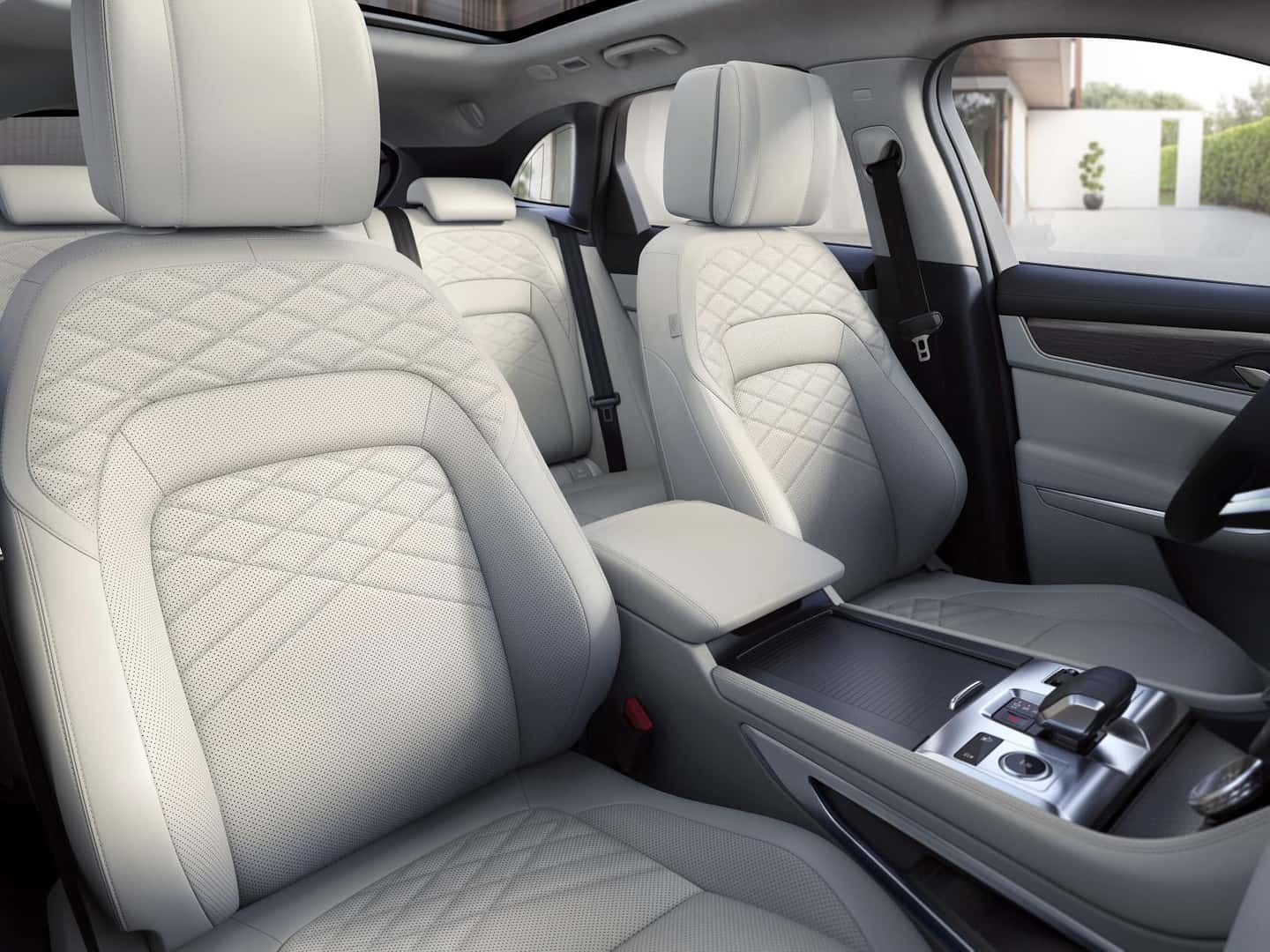 For the F-PACE, that system is known as InControl. This comes with a plethora of both driving and parking assistance features that don't just add to the safety of the SUV, but make your experience behind the wheel a bit easier.
Some of its most noteworthy features include:
Autonomous & Intelligent Emergency Braking
Lane Departure Warning & Keep Assist
Traffic Sign Recognition
Blind Spot Monitor & Assist
Adaptive Cruise Control
It also features plenty of intelligent parking systems to help make pulling into those tight spots a breeze. The Park Assist, Rear View Camera, and 360° Parking Aid and Surround Camera will prove to be the most useful.
While the BMW X5 does feature its own lane departure and blind spot monitoring system, its driver-assistance system is nowhere near as advanced as that of the F-PACE. In the 2021 Jaguar F-PACE, you can get that extra peace of mind you need each time you get behind the wheel.
What Works Best for You: 2021 Jaguar F-PACE vs BMW X5
Either the 2021 Jaguar F-PACE or BMW X5 can provide a smooth and safe ride for your trips around Cleveland, Parma, and Garfield Heights, OH. However, if you're looking for extra power, better fuel efficiency, and advanced infotainment and safety systems, you'll want to go with the Jaguar F-PACE.
To schedule a test drive of the 2021 F-PACE, contact or visit us at Jaguar Westside today!