DASHBOARD LIGHT GUIDES

At Jaguar Westside, we want our greater Cleveland area drivers to be as confident and prepared as possible during their drives around Parma and Garfield Heights. This means knowing what to do when you see a symbol light up on your dashboard.
That's why we curated this collection of dashboard light guides, so you have somewhere convenient to turn to when this happens. Contact us if you have any questions!
Jaguar F-PACE Dashboard Lights
Jaguar F-TYPE Dashboard Lights
How to Use Our Light Guides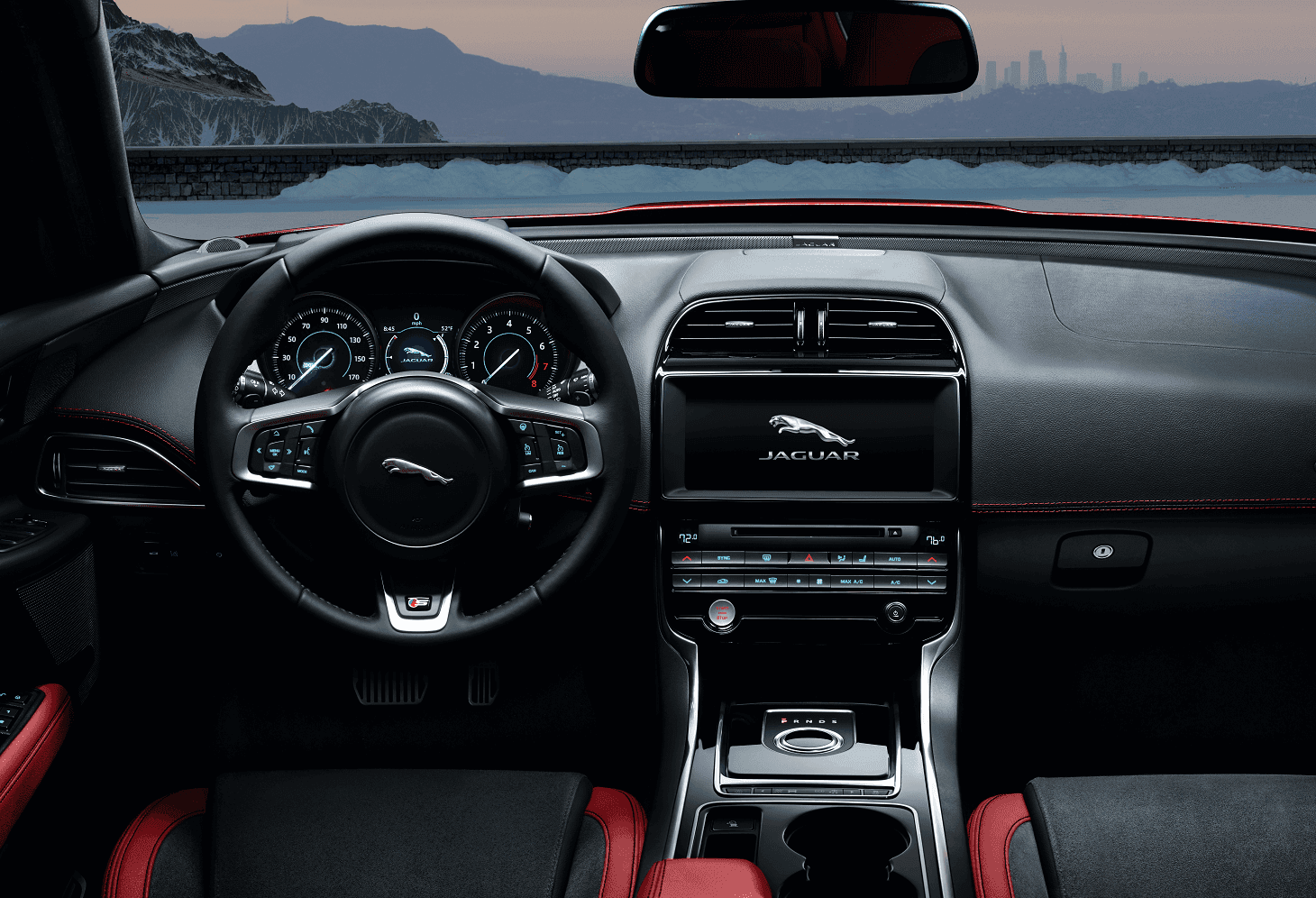 We create our dashboard light guides to be clear, concise cheat sheets for the most pertinent information you need to know regarding your car's warning lamps and indicators.
Simply locate your model in the links on this page and click over to read our dashboard light guide. If you need any information on a symbol we didn't cover in our guide, you can refer to your owner's manual or feel free to reach out and contact us at any time.
Types of Dashboard Lights
We'll cover several types of dashboard lights, with a particular emphasis on the ones that require prompt attention. We'll also tell you briefly how to proceed if one of these symbols do appear. Generally, your Jaguar vehicle will have four types of symbols: Red, Amber, Green, and Blue/Gray/White.
Red: The red dashboard lights tend to be warning lamps and warn you that a vital system may have malfunctioned. These tend to require some kind of action from the driver, like pulling over and calling your nearest Jaguar service center.
Amber: Amber symbols can be warning lamps or indicators. They may indicate a potential malfunction, or they may signify that a certain feature is activated and working properly.
Green: Green symbols are indicators that a particular feature, such as turn signals or cruise control, are active and working as they should.
Blue/Gray/White: These symbols provide information to the driver. For example, they may indicate that the high beams are on or that a driver-assist feature has been turned off by the driver.

Read Our Dashboard Light Guides
If you want to learn more about the dashboard lights your car is equipped with, check out the dashboard light guides we've linked to this page. For more information, drivers in the Cleveland, Parma, and Garfield Heights areas can reach out to the service center at Jaguar Westside directly.